ICC Open Space 2013
---
Dear All,

I am now participating in a long term exhibition "Open Space 2013" held at
NTT InterCommunication Center [ICC] in Tokyo.
My exhibits are as follows:

Essay on Invisible Functions (1996)

Lego-Sponge in Rectangular Parallelepiped of 2.73 Dimensions (1998)

Device for Displaying the Space Coordinates and the 3-D Gobang (1998-1999)

"Art Patents" Book (2010)

Open Space 2013
Date: May 25, 2013 - March 2, 2014
Venue: NTT InterCommunication Center [ICC]
Hours: 11:00 am - 6:00 pm
Closed: Mondays (If Monday is a holiday, then Tuesday), The year-end and New Year
Holidays (December 28 to January 3), Maintenance day (August 4 and February 9)
Admission Free
Organizer: NTT InterCommunication Center [ICC]

http://www.ntticc.or.jp/Exhibition/OpenSpace/

Sorry for the multipostings.

Hideki Nakazawa
http://aloalo.co.jp/nakazawa/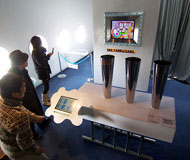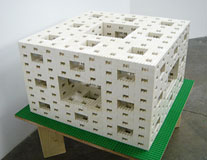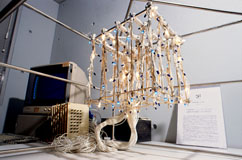 ---
2013-11-03
- ICC "Open Space 2013" is ongonig. Related links are as follows:
ICC Exhibition http://www.ntticc.or.jp/Exhibition/2013/Openspace2013/index.html
ICC Works_1 http://www.ntticc.or.jp/Exhibition/2013/Openspace2013/Works/Essay_on_Invisible_Functions.html
ICC Works_2 http://www.ntticc.or.jp/Exhibition/2013/Openspace2013/Works/Lego-Sponge_in_Rectangular_Parallelepiped.html
ICC Podcast http://www.ntticc.or.jp/Online/Podcast/index.html (in Japanese)
ICC Artist Talk http://hive.ntticc.or.jp/contents/artist_talk/20130525_2 (in Japanese)
SS Lego-Sponge http://aloalo.co.jp/nakazawa/2013/08n02.html (Japanese)
SS 'Art Patents' Book http://aloalo.co.jp/nakazawa/2013/09n01.html (Japanese)
SS Essay on Invisible Functions http://aloalo.co.jp/nakazawa/2013/09n02.html (Japanese)
SS Device for Displaying the Space Coordinates and the 3-D Gobang http://aloalo.co.jp/nakazawa/2013/09n03.html (Japanese)

2013-10-16
- English pages for each work had already been uploaded and for my artist's talk as well.
http://www.ntticc.or.jp/Exhibition/2013/Openspace2013/Works/Essay_on_Invisible_Functions.html
http://www.ntticc.or.jp/Exhibition/2013/Openspace2013/Works/Lego-Sponge_in_Rectangular_Parallelepiped.html
http://www.ntticc.or.jp/Archive/2013/Opensalon52/

2013-06-25
- English pages have partly been added at ICC's official site. I suppose detail pages for each work will be uploaded soon.
http://www.ntticc.or.jp/Exhibition/2013/Openspace2013/
http://www.ntticc.or.jp/Exhibition/2013/Openspace2013/preface.html
http://www.ntticc.or.jp/Exhibition/2013/Openspace2013/works.html
2013-06-08
- Multiposted the above email in English to English speakers on June 8. Multiposted the email in Japanese to Japanese speakers on May 25. This page was made on June 8.
- This site is made in person by Hideki Nakazawa. See also "Notebook."
- Make contact with Gallery Cellar for Nakazawa's works and others. Email to info@gallerycellar.jp including CC to nakazawa@aloalo.co.jp .